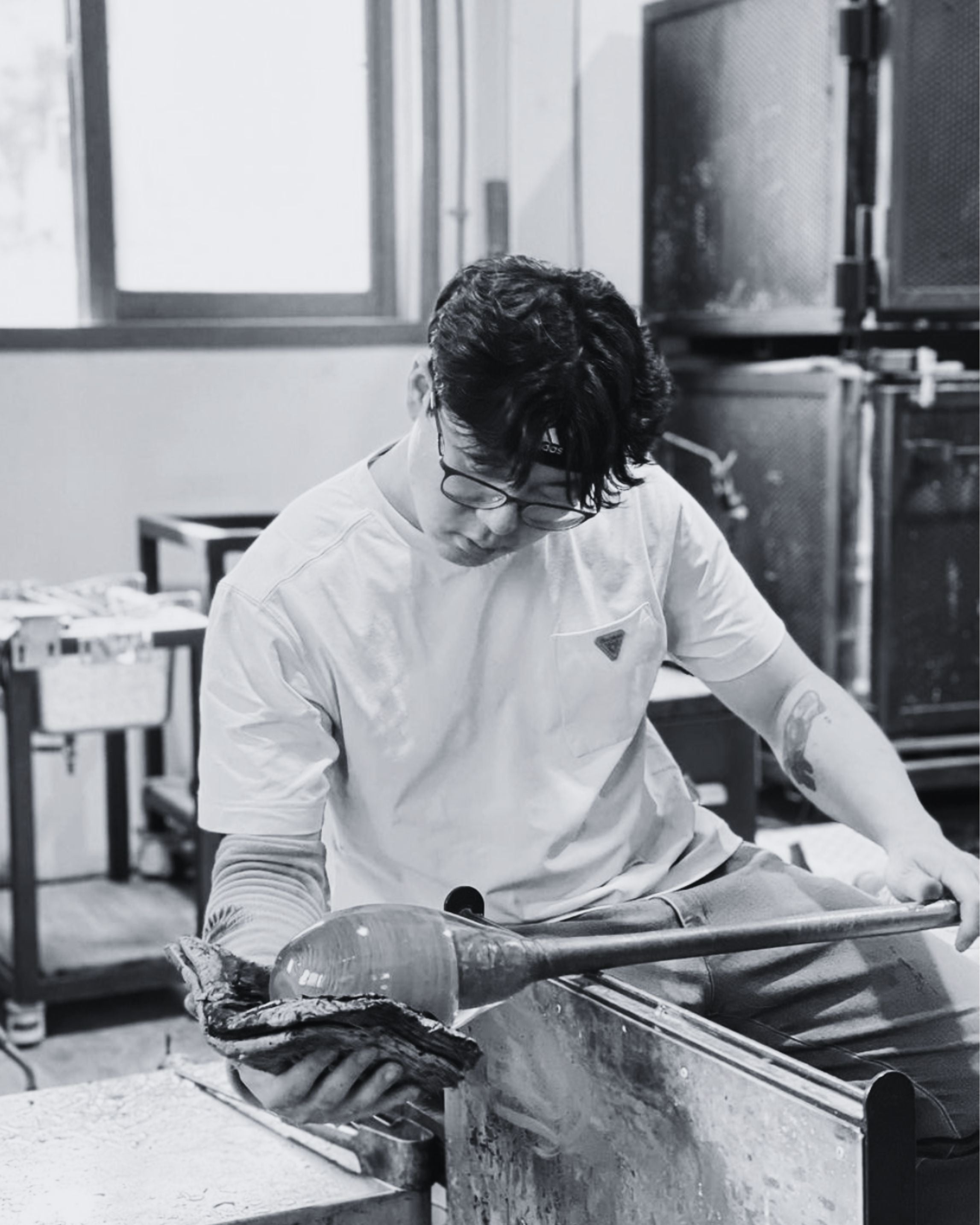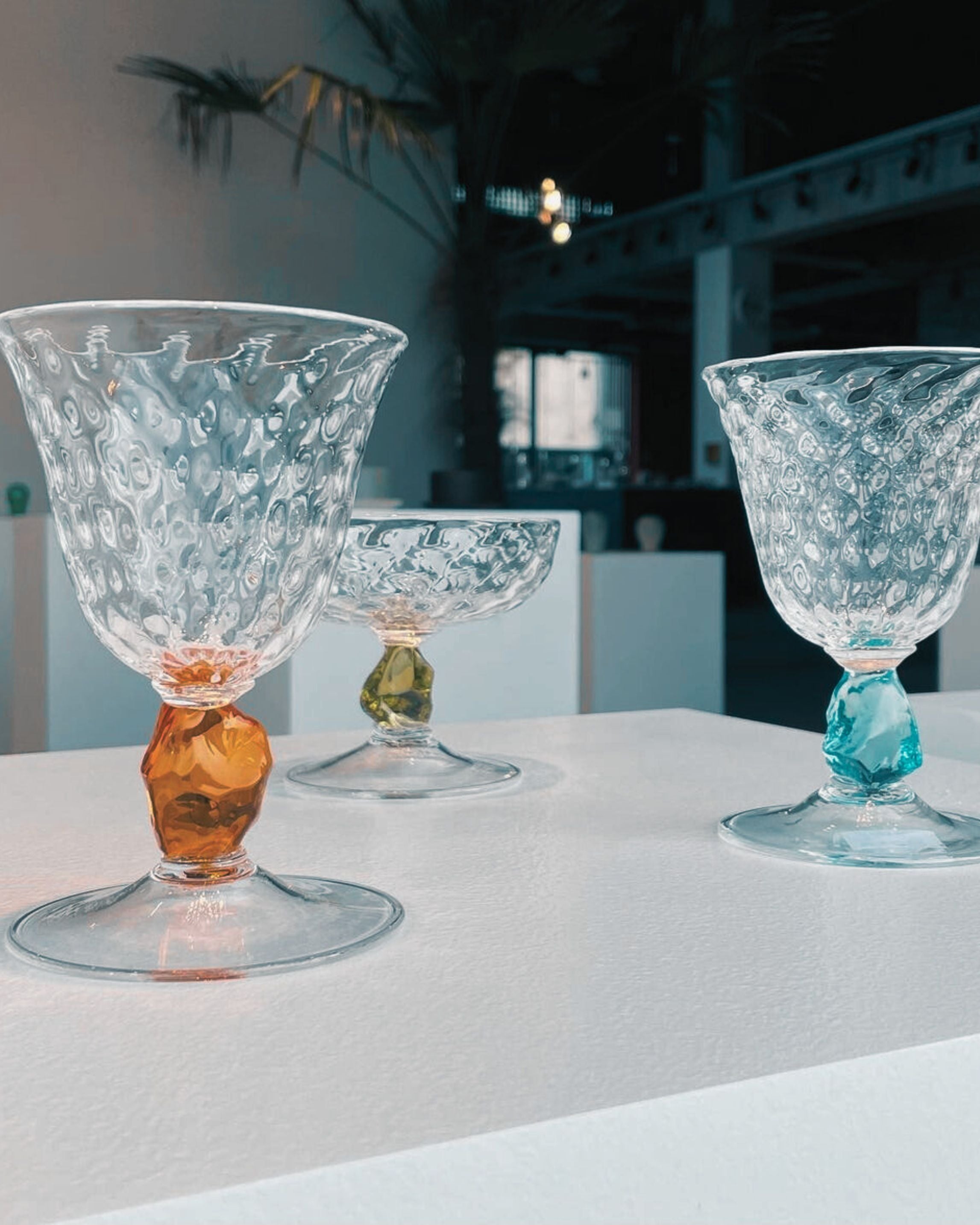 TAE HOON LEE
Tae Hoon Lee presents an exclusive new collection of works, designed specifically for ARJ Los Angeles. 
Known for his unique glassblowing techniques, the artist uses his mouth to blow glass at melted high temperatures. He then individually carves each piece of glass by hand, creating irregular shapes and different sizes that resemble decorative art objects. 
Tae Hoon Lee presents his witty collection of works that play with the concept of ice and melting ice. Each 'Piece of Ice' glass is inspired by melting ice or the image of a cup full of ice - such that each glass piece looks as if it is already full of ice cubes.